Specialty Shops in Beechworth North East Victoria
Beechworth Emporium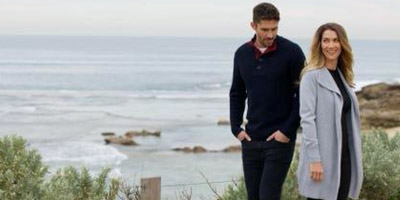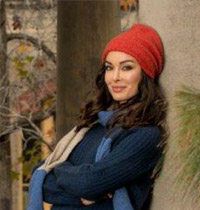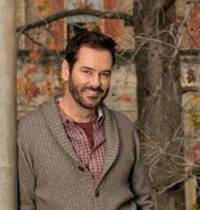 ONLINE SHOP:

-

LAYBY:

-

EFT/POS:

SOCIAL:

-
Today's Department Store, Yesteryear's Service
The Beechworth Emporium is a modern day department store established in 1991. We pride ourselves on good old fashioned customer service. Stockists of affordable, good quality Mens and Ladies clothing, accessories and ladies footwear.
Proud stockist of the finest Merino/Possum knitwear from Australian Merino Snug and New Zealand Noble Wilde. Finest quality Merino Knitwear from Toorallie Australia including their Merino/Denim Jeans in a range of colors. Other brands you will find in store are Yarra Trail, Marco Polo, The Ark, Jump, Mesop, Threadz and Clarity just to name a few.
The Beechworth Sweet Co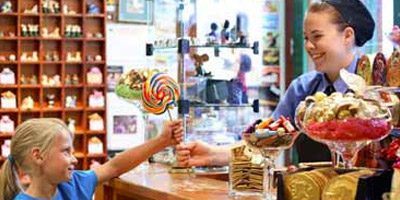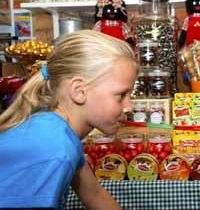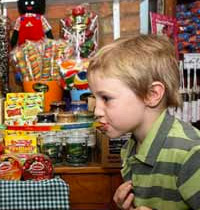 Rediscover the sweets you thought you'd forgotten. Step back in time and rediscover the sweets you thought you'd forgotten with all your old time favourites from humbugs to raspberry drops, made by hand and with real flavour!
We have the largest range of Australian Favourites, hand made chocolates and fudges, English toffees, dutch licorice, a delicious range of fudges made on our premises and much much more. A Sweet Tooth's Dream, this store is filled with delicious mouth watering treats and sweets...
Set in the historic streetscape of Victoria's best preserved gold town. The Beechworth Sweet Co offers the finest quality chocolates and confections. We are famous for our large range, freshness of product and old fashioned country service. You won't forget your visit so come and visit us soon. It will be a delightful and delicious experience.
Antiques & Design Online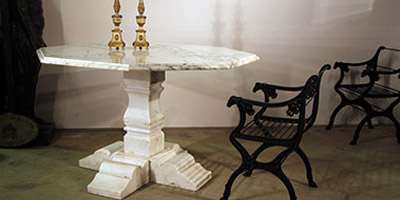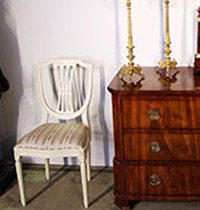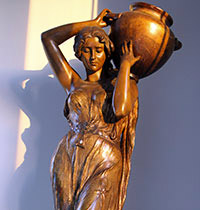 ONLINE SHOP:

-

LAYBY:

-

EFT/POS:

-

SOCIAL:

-
What is Antiques and Design Online? It is the culmination of over 35 years of experience in the global fine arts and antiques trade, progressing from bricks and mortar storefront to retailing only online offering a superb selection of high quality European antiques including unique furniture, decorative arts, chandeliers, clocks and bronzes for the discerning collector and connoisseur.
Antiques and Design Online are specialist consultants to the trade and can liaise with clients to realise their aesthetic ambitions for the period interior. To view items personally by appointment please make an enquiry via our website.
Antiques Design also import and export fine antique furniture, sculptures, antique architectural items, design decor and original artworks. We take great pains to source the rare, the unique, the beautiful and the impressive all offered in excellent condition and at the most desirable sensible prices that can only be achieved by an online company dedicated to supplying the best. Always in stock at the Beechworth warehouse are: French Louis XV, Louis XVI, Empire, Art Deco, and Biedermeier antiques. These include: desks, armchairs, chests of drawers, tables, wardrobe, armoires, cabinets, bookcases, vitrines etc. Current stock also includes English Regency furniture, carved and gilded mirrors, Scandinavian provincial, Swedish Gustavian furniture as well as antique 18th and 19th century crystal chandeliers. Specialty sourcing includes the Neoclassical period known as Biedermeier, a period 1815-1848 that influenced the Art Deco design aesthetics that followed some 100 years later.
With over three decades of international expertise all our stock is personally sourced by Oliver von Wilpert a highly regarded professional in the field of 18th and 19th century European antiques, giving our clients the confidence and trust that can only come with experience and professionalism.
Dalcheri - Uniquely Ethical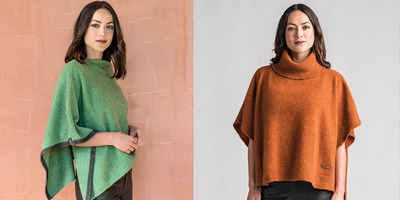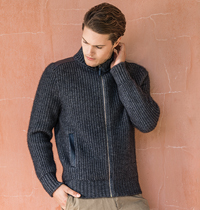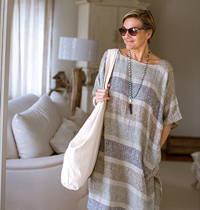 Beechworth's Original Natural Fibre Concept Store
Since opening in 2008, Dalcheri has supplied their customers with Quality, Ethical and Sustainable products creating a unique and individual style for each customer.
The Dalcheri philosophy is built through Passion and the desire to educate their customers on Natural Fibres, Ethical Products and the choices they make around remaining Sustainable and environmentally friendly through largely stocking Australian and New Zealand made Products.
Dalcheri are the Leaders in Possum and Merino garments, a blend of the finest and Luxurious Fibre made in New Zealand, with labels such as Merinomink and Untouched World being the focus of the store.
Possum and Merino Fibre is Warmer and Lighter than any other Wool Fibre, it doesn't pill or lose its shape, once you have made a choice to purchase a Possum and Merino piece you will never be disappointed, you will leave the store extremely Satisfied knowing your choice is guaranteed.
Alongside the diverse range of luxurious Knitwear for the warmer months Dalcheri stock the most Beautiful Range of Italian Linen and Cotton from La Bottega di Brunella Natural and Australian made skincare, Sustainable Gifts, Artisan Labels are added to Create a Warm and Inviting Shopping Experience full of Luxurious fibres, Textures, smells and sure sense you will return!
We ensure that the individual customer has been given the best experience through product knowledge to help them shop wisely to create a sustainable lifestyle for themselves and their Family.
We also have a Melbourne based store at Shop 2/372 Mt Dandenong Tourist Road, Sassafras.
Details
47 Ford St, Beechworth Vic 3747
Google Map

+61 3 5728 2711
+61 3 5728 2744
info@dalcheri.com.au
www.dalcheri.com.au
---
Trading Hours
Monday:
10.00am - 5.00pm
Tuesday:
10.00am - 5.00pm
Wednesday:
10.00am - 5.00pm

Thursday:
10.00am - 5.00pm

Friday:
10.00am - 5.00pm

Saturday:
10.00am - 5.00pm
Sunday:
10.00am - 5.00pm
Creswick Natural Fibres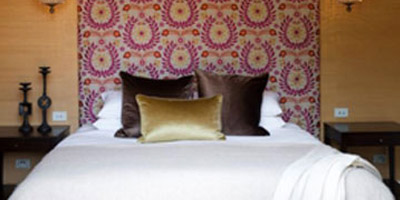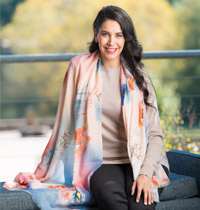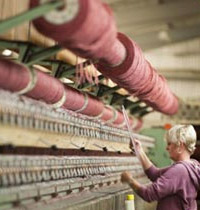 Creswick Natural Fibres is an exciting natural apparel and homeware concept store at 54 Ford St in Beechworth, focused on showcasing natural fibre products. The luxuriousness of alpaca, merino, possum, bamboo and cashmere are perfect for your wardrobe and stylish for your home. 
Creswick Natural Fibres is a boutique venture from Creswick Woollen Mills. Established in 1947, the mill remains the last coloured woollen spinning mill of its kind in Australia. It continues today to have a commitment to quality natural fibre products.
The extensive knitwear range features a broad range of sizes and styles available for men, women and children.  To complement the extensive knitwear range there are gorgeous Alpaca and Cashmere accessories and homewares which complete the look.
Details
54 Ford St, Beechworth Vic 3747
Google Map

+61 3 5728 1741
Beechworth@creswickwool.com.au
www.creswickwool.com 
---
Trading Hours
Monday:
9.30am - 5.30pm
Tuesday:
9.30am - 5.30pm
Wednesday:
9.30am - 5.30pm

Thursday:
9.30am - 5.30pm

Friday:
9.30am - 5.30pm

Saturday:
9.30am - 5.30pm
Sunday:
9.30am - 5.30pm
Beechworth Gold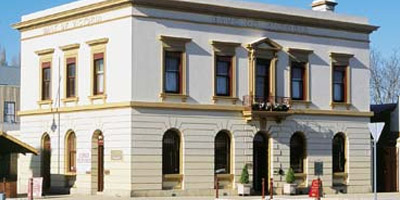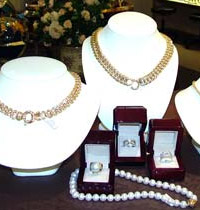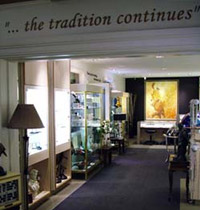 Australia's premier merchants of fine jewellery and gemstones.
150 years of gold heritage comes alive in our fully restored National Trust listed building. See our original gold vault, legendary solid gold horseshoes and much more in Australia's largest family owned gemstone and jewellery gallery. 
Everthing Australian in gemstones, gold nuggets, argyle diamonds, jewellery and giftware. Re-live the gold rush in Beechworth, voted top 4 in Australia's Towns to Visit.
Details
29 Camp St, Beechworth Vic 3747
Google Map

+61 3 5728 3388
+61 3 5728 2886
sales@beechworthgold.com.au
www.beechworthgold.com.au
---
Trading Hours
Monday:
10:00am - 5:00pm
Tuesday:
10:00am - 5:00pm
Wednesday:
10:00am - 5:00pm

Thursday:
10:00am - 5:00pm

Friday:
10:00am - 5:00pm

Saturday:
10:00am - 5:00pm
Sunday:
10:00am - 5:00pm
The Finer Things of Life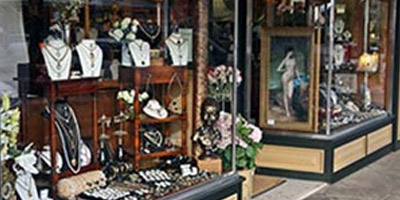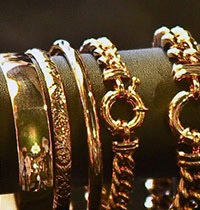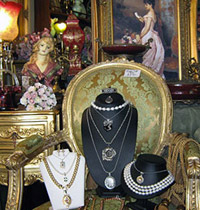 The Finer Things of Life offers elegant acquisitions of classic beauty for home and personal adornment. From fine vintage hand made jewellery, timeless luxurious homewares to period classic pieces of furniture. 
For over 20 years The Finer Things Of Life has stood for quality and unique special items sourced from all over the world. Our range has many custom designed pieces from silk hand stitched tapestries to vintage etruscan rose gold jewellery. Our love of what we do has established us a reputation of wonderful customer relations. 
Details
16 Camp St, Beechworth Vic 3747
Google Map

+61 3 5728 2248
0428 573 519
info@finerthingsoflife.com.au
www.finerthingsoflife.com.au
---
Trading Hours
Monday:
10.00am - 5.00pm
Tuesday:
10.00am - 5.00pm
Wednesday:
10.00am - 5.00pm

Thursday:
10.00am - 5.00pm

Friday:
10.00am - 5.00pm

Saturday:
10.00am - 5.00pm
Sunday:
10.00am - 5.00pm
The Honey Shop by Beechworth Honey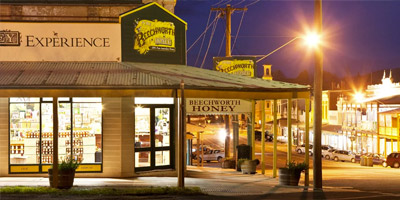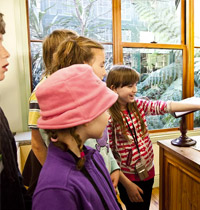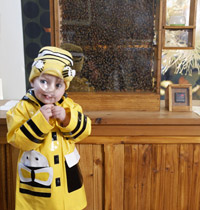 SEE. TASTE. EXPERIENCE.
Step inside The Honey Shop and discover the ultimate honey destination!
The Honey Shop by Beechworth Honey is home to our original concept store formerly known as Beechworth Honey Experience. Combining retail, with a fascinating honeybee encounter we invite you to step inside and be tempted by our delicious honey-tasting-station featuring more than 30+ 100% Australian honey varieties.
See live working bees up close (from behind a viewing window) at The Honey Shop. Look closely into the hive and you might be lucky enough to see the Queen Bee as the Worker Bees fly into their sunny atrium enclosure, off to collect nectar from Beechworth and surrounds.
Our self-guided education honey tour starts every ten minutes from The Honey Shop. This family-friendly experience will share the wonderful honey-inspired journey that Beechworth Honey's fourth generation beekeeping family - The Goldsworthys - have taken while producing 100% Australian honey... Always!
Located at the top of the main street, The Honey Shop also offers an exciting range of honey drinks, candles and natural honey beauty products. Indulge your senses today. Honey but not as you know it!
Opening Hours: 7 days a week from 9am to 5:30pm.
Closed Christmas day.
Coach, school and special interest groups welcome.
Honey Tour bookings for large groups recommended.
Also check out The Bee School by Beechworth Honey!
Details
31 Ford Street, Beechworth 3747 VIC Australia
Google Map

+61 3 5728 1433
info@beechworthhoney.com.au
www.beechworthhoney.com.au
---
Trading Hours
Coach & school groups welcome.
Bookings Reccommended
Monday:
9.00am - 5.30pm
Tuesday:
9.00am - 5.30pm
Wednesday:
9.00am - 5.30pm

Thursday:
9.00am - 5.30pm

Friday:
9.00am - 5.30pm

Saturday:
9.00am - 5.30pm
Sunday:
9.00am - 5.30pm

*CLOSED Christmas Day