Specialty Shops in Beechworth North East Victoria
The Beechworth Sweet Co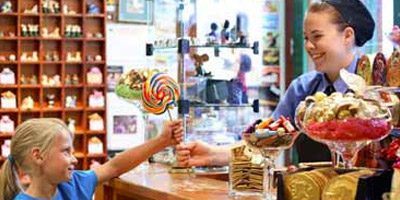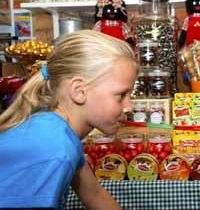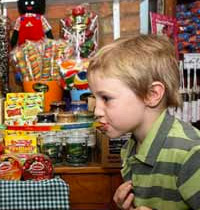 Our shop my be closed...
But we're still here for Phone, Online or Click & Collect orders!
Online orders are always available through our online store.
Click & Collect orders can be picked up Mondays, Wednesday and Thursdays from 9.30am to 4.00pm.
Or, contact us via phone to place your order direct. We would love to hear from you!
---
Rediscover the sweets you thought you'd forgotten. Step back in time and rediscover the sweets you thought you'd forgotten with all your old time favourites from humbugs to raspberry drops, made by hand and with real flavour!
We have the largest range of Australian Favourites, hand made chocolates and fudges, English toffees, dutch licorice, a delicious range of fudges made on our premises and much much more. A Sweet Tooth's Dream, this store is filled with delicious mouth watering treats and sweets...
Set in the historic streetscape of Victoria's best preserved gold town. The Beechworth Sweet Co offers the finest quality chocolates and confections. We are famous for our large range, freshness of product and old fashioned country service. You won't forget your visit so come and visit us soon. It will be a delightful and delicious experience.
The Honey Shop by Beechworth Honey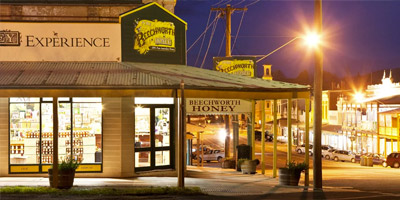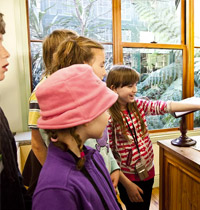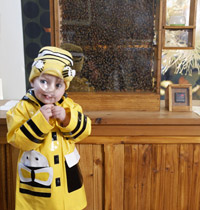 SEE. TASTE. EXPERIENCE.
Step inside The Honey Shop and discover the ultimate honey destination!
The Honey Shop by Beechworth Honey is home to our original concept store formerly known as Beechworth Honey Experience. Combining retail, with a fascinating honeybee encounter we invite you to step inside and be tempted by our delicious honey-tasting-station featuring more than 30+ 100% Australian honey varieties.
See live working bees up close (from behind a viewing window) at The Honey Shop. Look closely into the hive and you might be lucky enough to see the Queen Bee as the Worker Bees fly into their sunny atrium enclosure, off to collect nectar from Beechworth and surrounds. "Our bees are in hibernation for Winter. They'll be back in Spring."
Our self-guided education honey tour starts every ten minutes from The Honey Shop. This family-friendly experience will share the wonderful honey-inspired journey that Beechworth Honey's fourth generation beekeeping family - The Goldsworthys - have taken while producing 100% Australian honey... Always!
Located at the top of the main street, The Honey Shop also offers an exciting range of honey drinks, candles and natural honey beauty products. Indulge your senses today. Honey but not as you know it!
Opening Hours: 7 days a week from 9am to 5:30pm.
Closed Christmas day.
Coach, school and special interest groups welcome.
Honey Tour bookings for large groups recommended.
Also check out The Bee School by Beechworth Honey!
Details
31 Ford Street, Beechworth 3747 VIC Australia
Google Map

+61 3 5728 1433
info@beechworthhoney.com.au
www.beechworthhoney.com.au
---
Trading Hours
Coach & school groups welcome.
Bookings Reccommended
Monday:
9.00am - 5.30pm
Tuesday:
9.00am - 5.30pm
Wednesday:
9.00am - 5.30pm

Thursday:
9.00am - 5.30pm

Friday:
9.00am - 5.30pm

Saturday:
9.00am - 5.30pm
Sunday:
9.00am - 5.30pm

*CLOSED Christmas Day